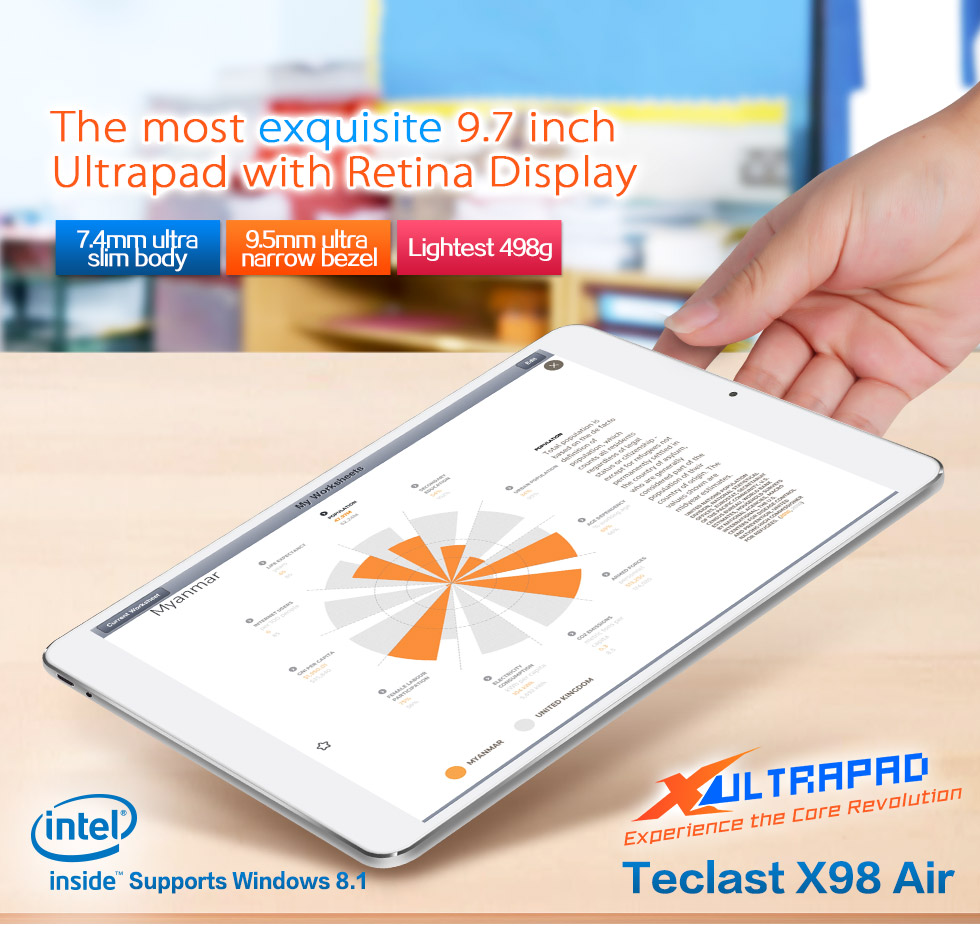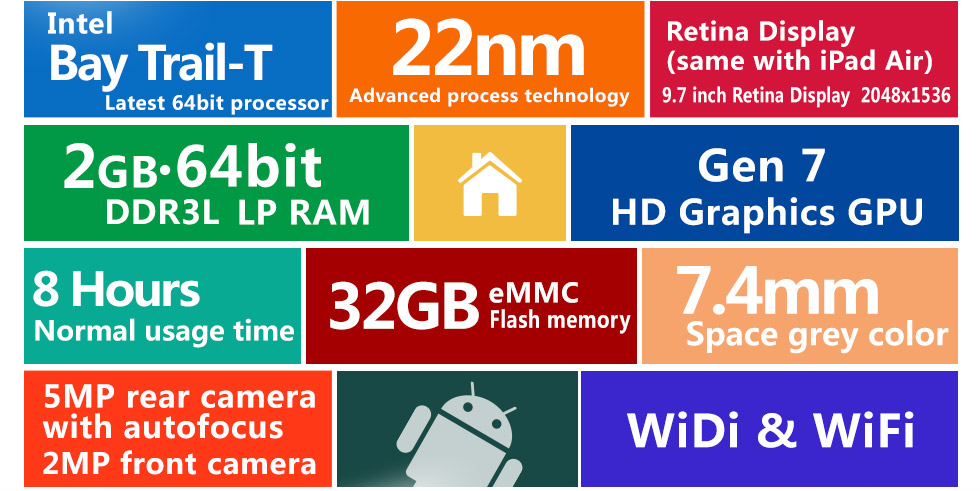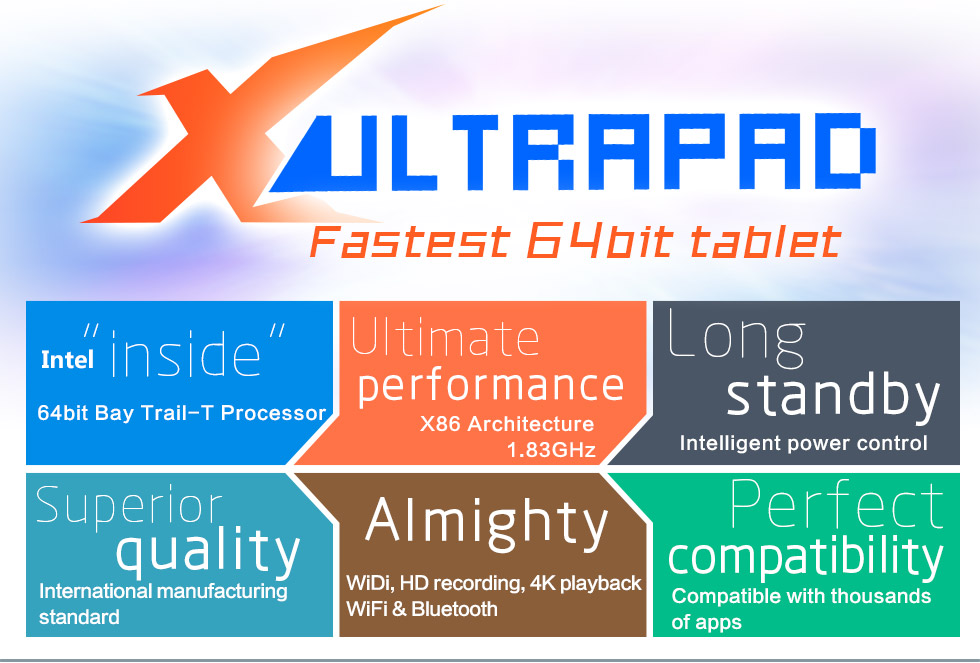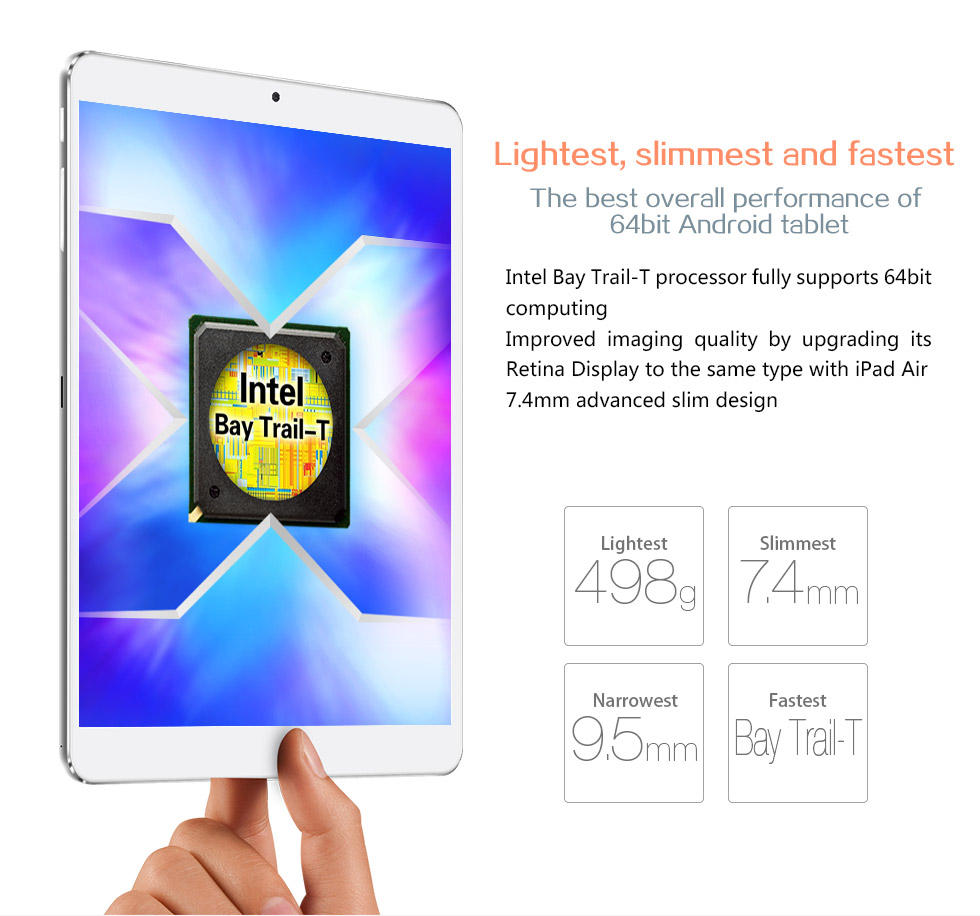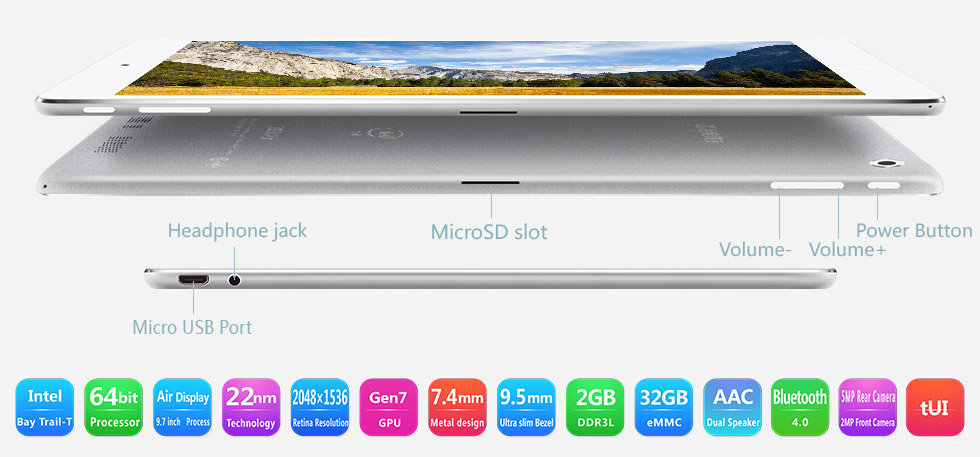 Teclast X98 Air uses Intel Bay Trail-T processor. It supports 64bit computing and the performance is two times faster than traditional 32bit tablet. The advanced 22nm process technology enables the tablet to consume lower power and decrease its heating.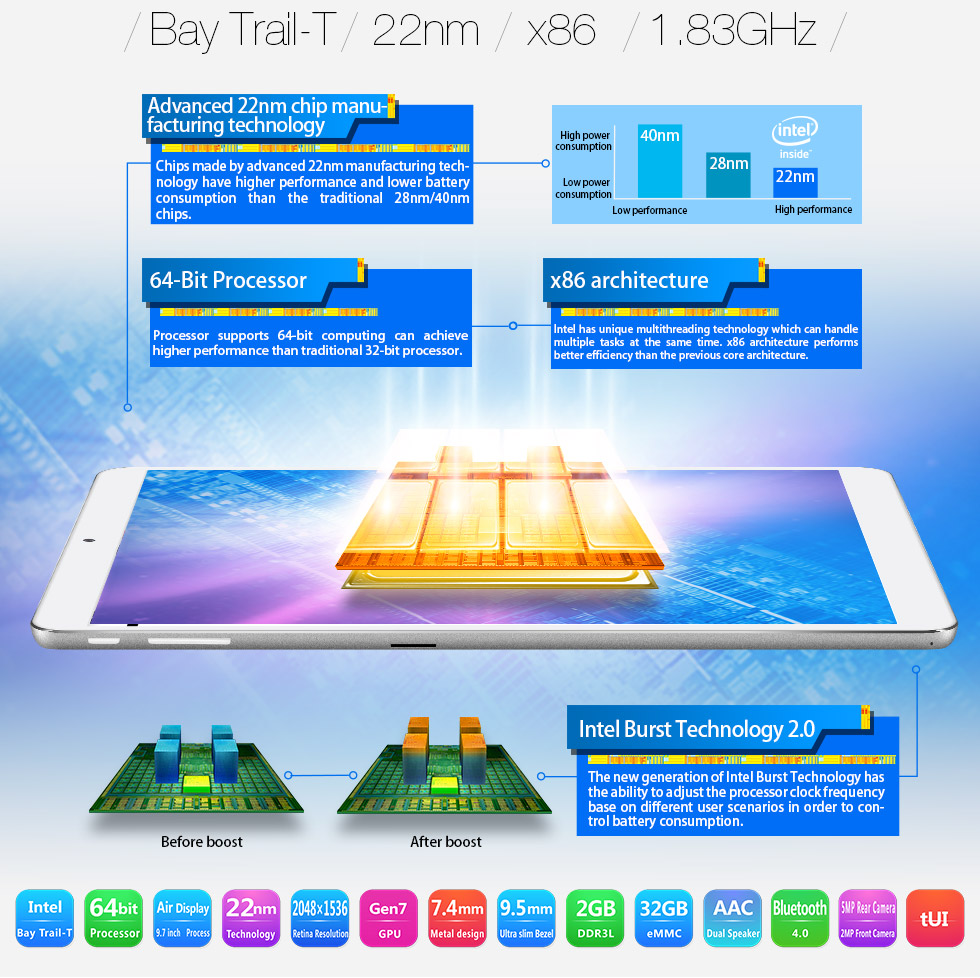 X98 Air has built-in 9.7 inch Retina Display with IGZO Technology (same model with iPad Air). The screen achieves up to 93% luminousness, 300 Lumen perfect screen brightness and 57% power save compare to former Retina Display.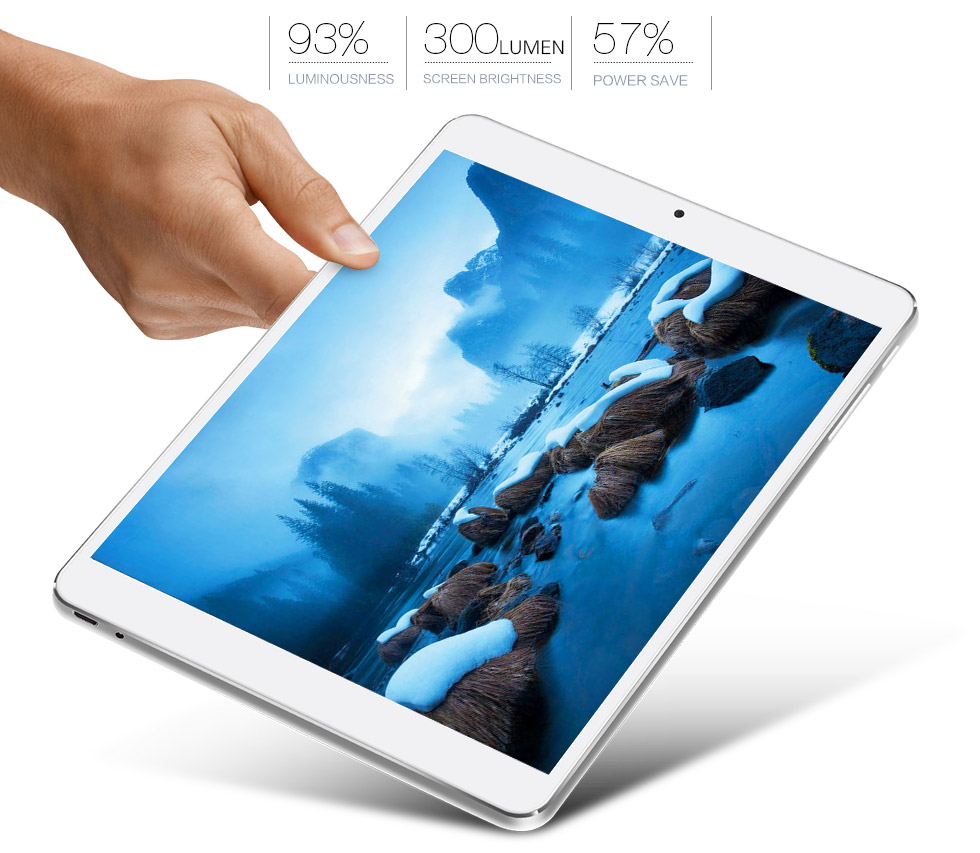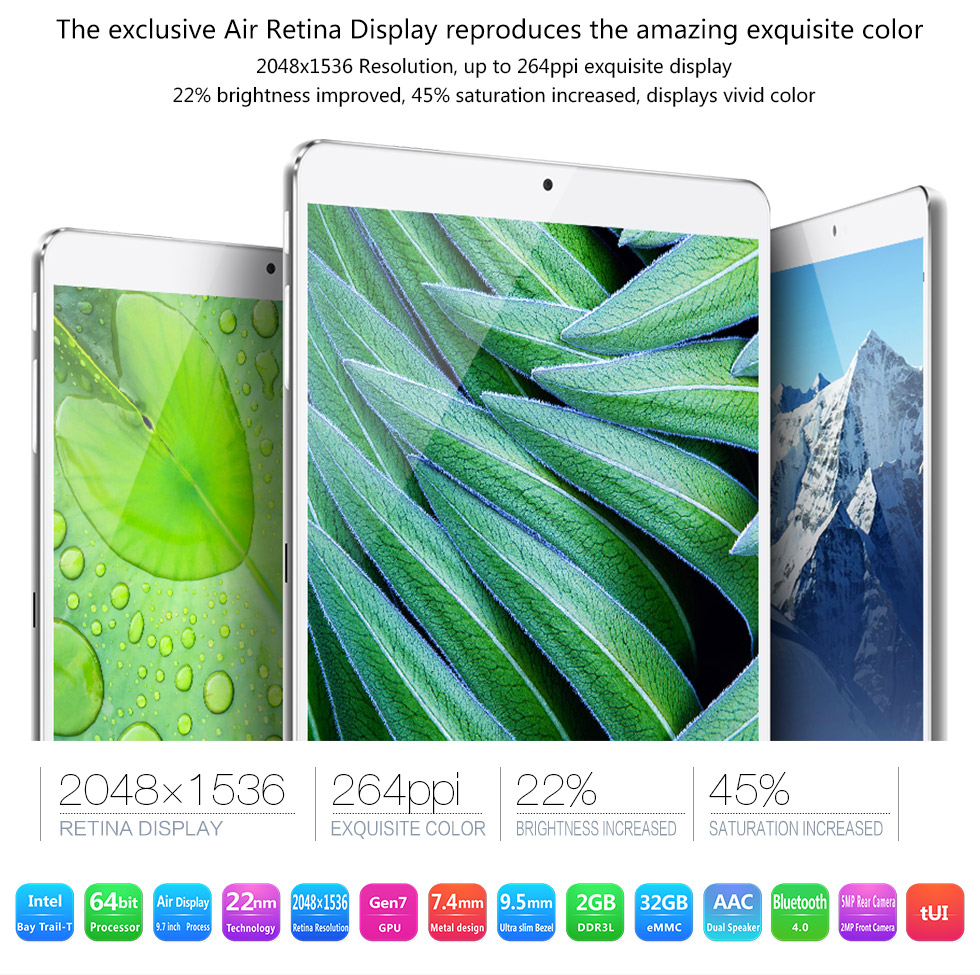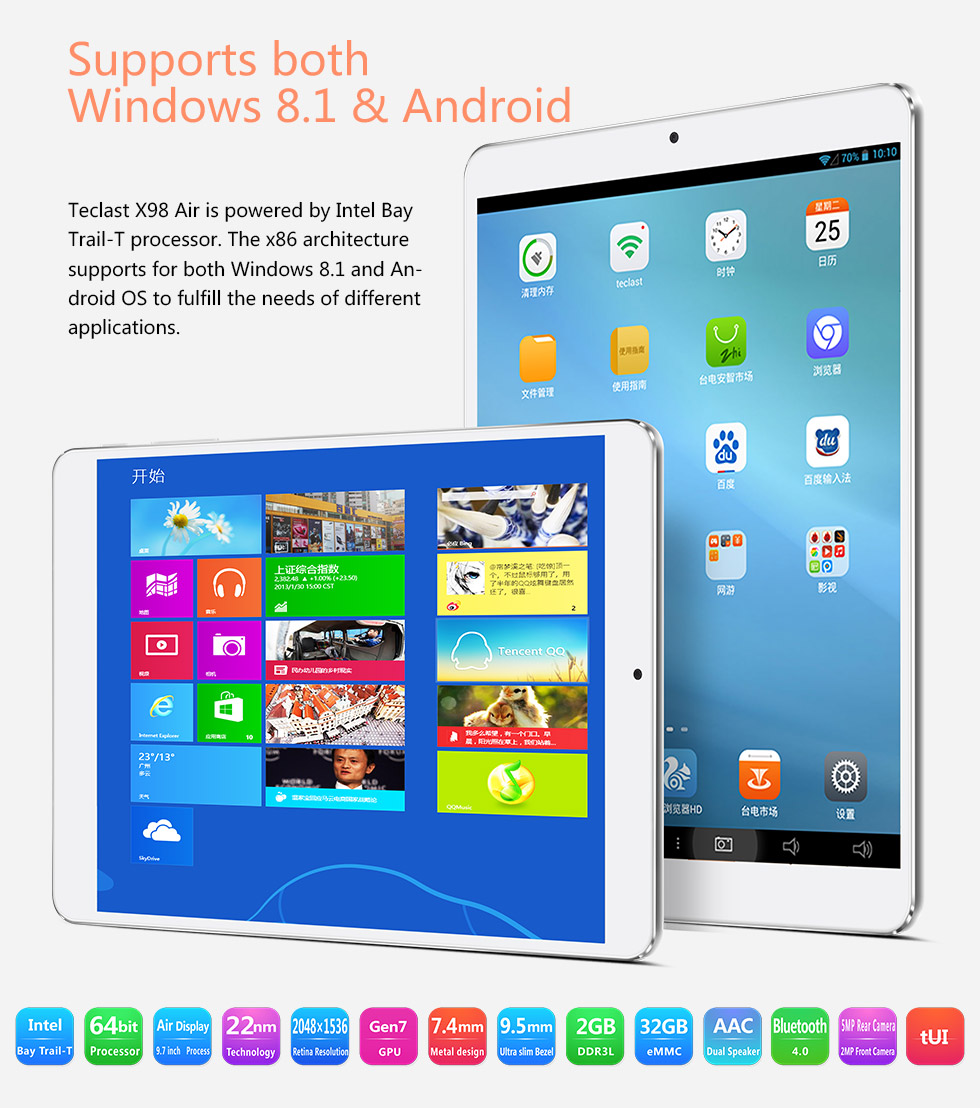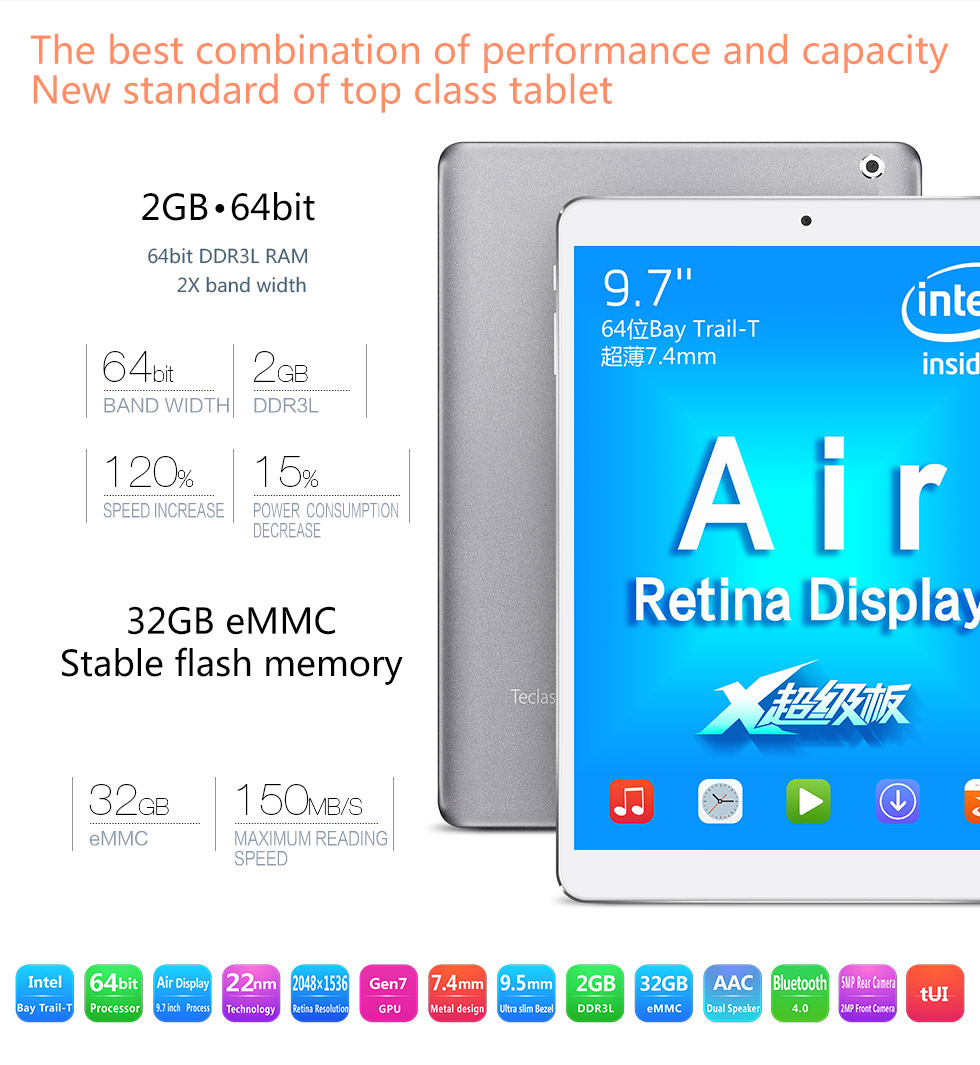 Teclast forged 7.4mm ultra slim unibody for X98 Air. The space grey color reveals its fashion sense.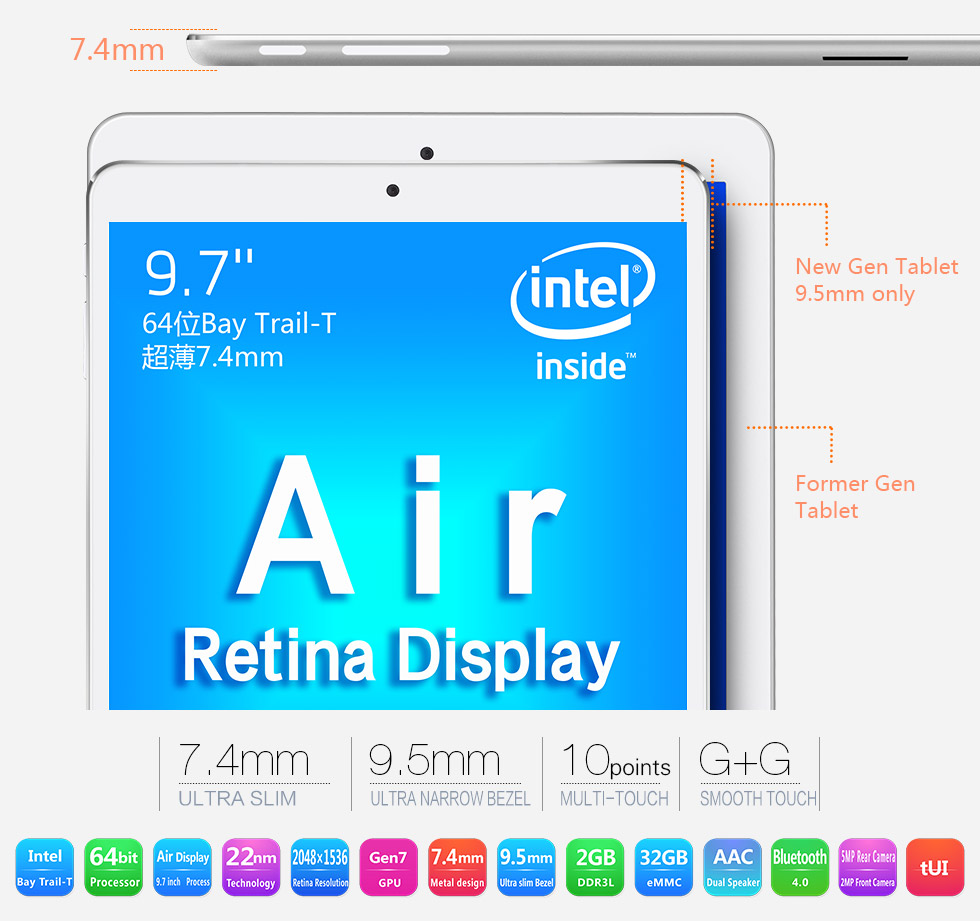 Intel has transplanted its desktop video card Gen7 to the tablet. It can support PC-class stunning visual effects such as DirectX 11 and OpenGL 3.2. The gaming performance is at least three times better than other top class GPUs.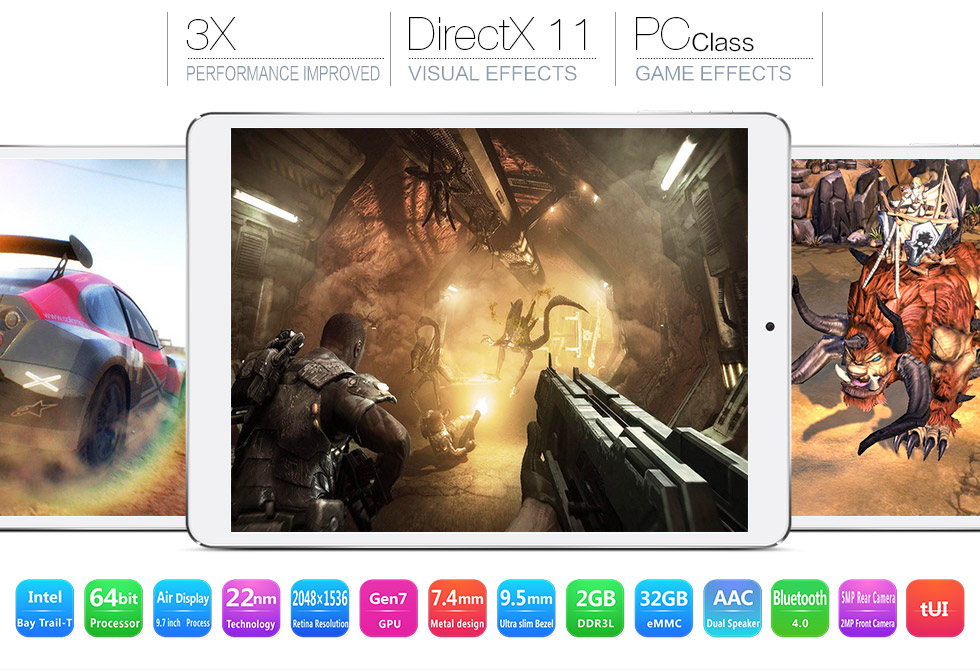 X98 Air has built-in 8500mAh large capacity lithium polymer battery. Plus Intel's intelligent dynamic frequency technology, X98 Air has further decreased its power consumption. Hence, 8 hours usage of real life scenario and up to 6 hours 720P video playback is easily achievable.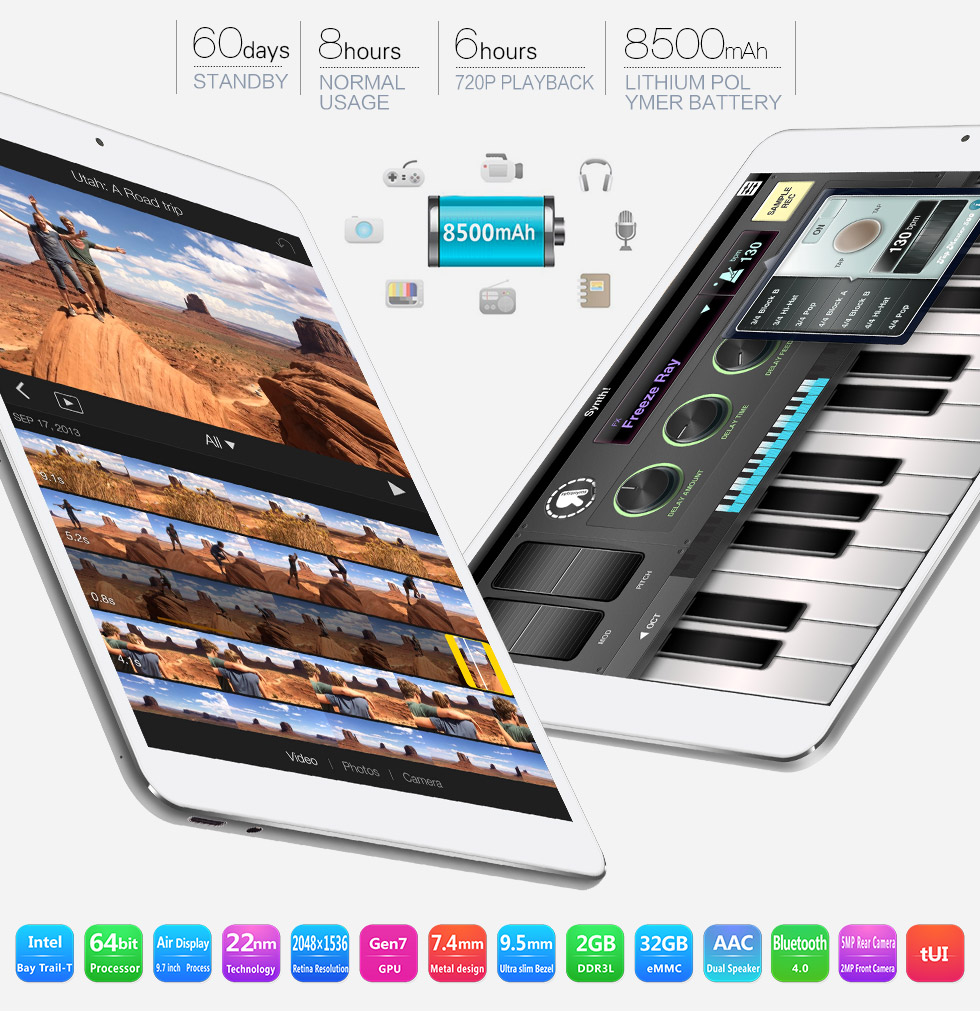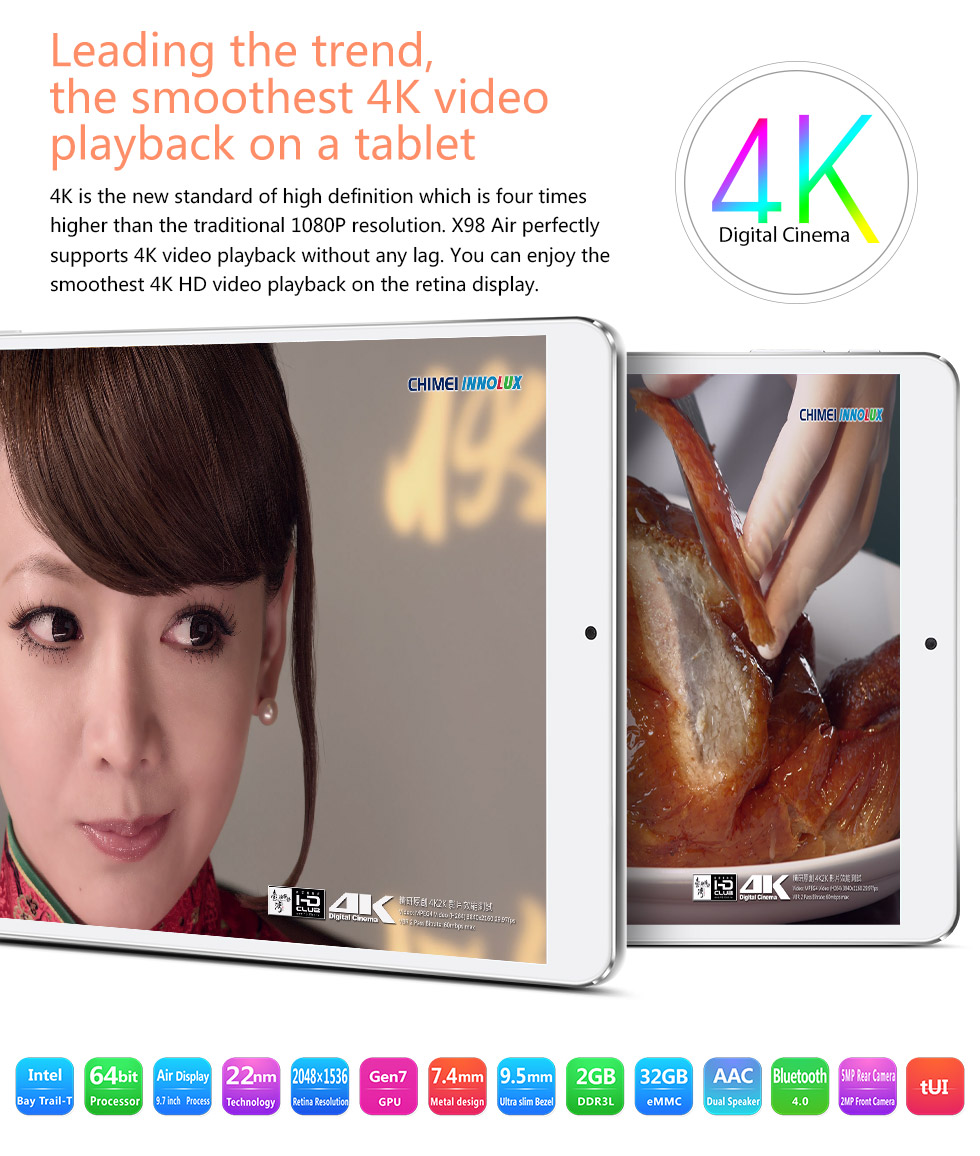 X98 Air is equipped with Top-class AAC dual speaker unit. With the professional sound chamber design, you turn on the music and you will feel the band is nearby.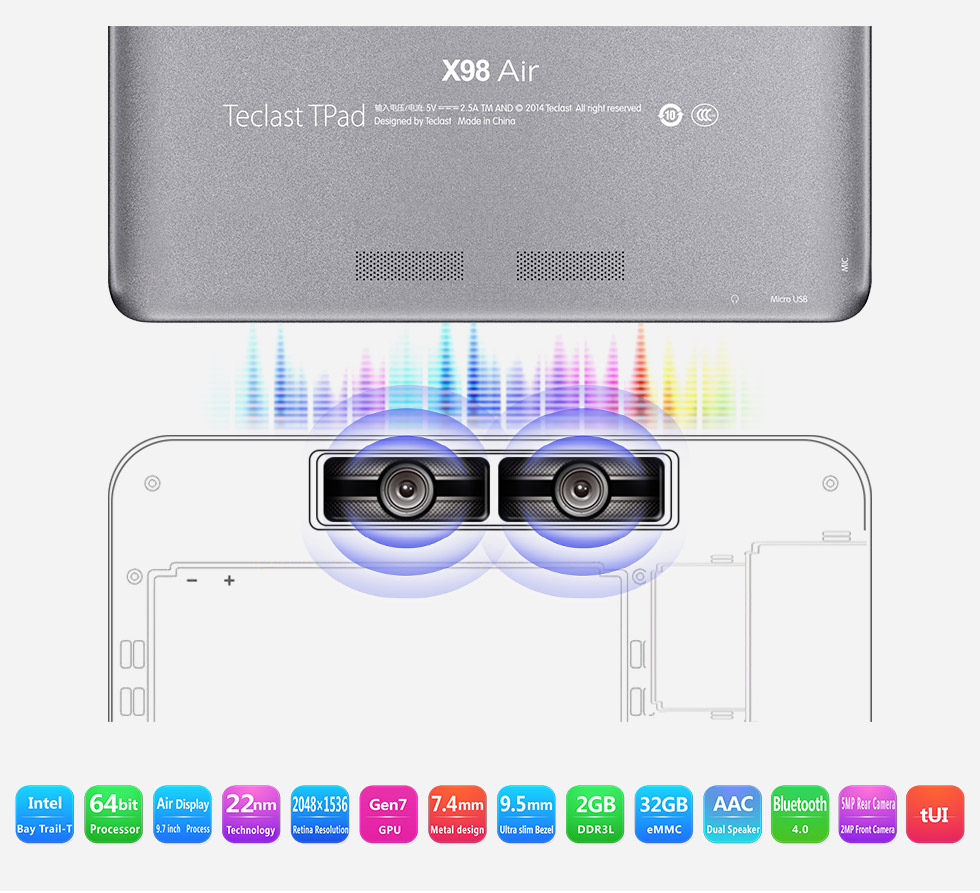 tUI is developed by Teclast to coordinate with the Intel chip to achieve smooth touch response experience on Android 4.2. It fully utilizes the processor's performance and use dynamic memory management to provide stable app launching and smooth gaming experience for users.

Teclast set up its own OTA update center for its users to simplify the firmware upgrade
procedure for different Android versions. You can easily upgrade your Teclast's
devices to the latest firmware by simply press a button.